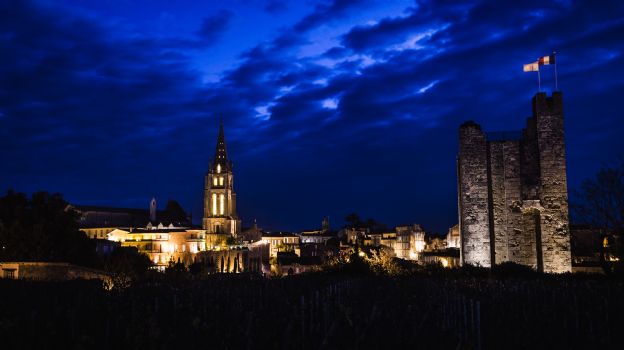 Bordeaux's famed vineyards produce some of the world's finest wines but they are enjoyed even more as an accompaniment to a gourmet evening. Bordeaux wine tours are more than just bringing guests to different locations: they are about creating experiences. Bordeaux guided tours orchestrate every detail of an evening out, including gala dinners in the city center, dinners and events in Bordeaux's Chateaux Grand Crus, and romantic journeys in a hot air balloon.
Tours and experiences are designed with the guests in mind. Comfort and elegance are top of mind, which is why a variety of transportation is available. On the water, river cruises up and down the Garonne, or an Arcachon Bay Boat cruise, will reveal a side of the city rarely seen. Guests can take to the sky in a hot air balloon or helicopter to discover a new perspective and of course, a collection of luxury vehicles await to deliver guests to their custom-designed evening events.
With certifications and credentials to support professional skills, Bordeaux tour experts will ensure that guests experience all that the city and its surrounding areas have to offer. With private dinners in medieval castles, organization of weddings and other grand affairs, and classical concerts in prestigious chateaux, exclusive access awaits guests who experience Bordeaux multi-lingual tours.
Whether looking to uncover Bordeaux's sophisticated gastronomic scene or realize the dream of tasting wines in a Michelin-starred restaurant, each experience is unique and tailored to taste. Bordeaux provides an ideal backdrop for a memorable encounter in a city filled with abundant history, culture and elegance.