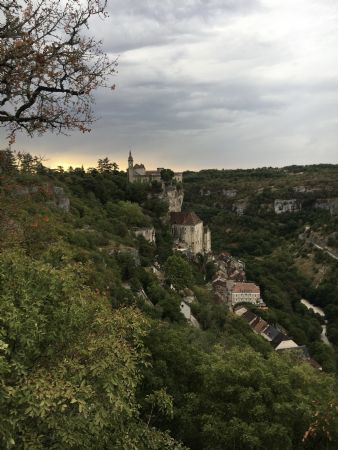 Rocamadur is the second place classified historic landscape after Saint Michel in France.
A place of Marial pilgrimage , known since the Middle Ages, casts a detachment from the modern world, 40 minutes from Sarlat.

Go down the steep streets and they will take you to shelters in steep cliffs.
Stop at the chapel of the Virgin, the black Virgin ...

Why is the Virgin Mary black and where does she come from?
Who is Amadur?
How did Roland Durandal's sword end up in the rock next to the chapel of the Black Madonna?
What famous historical figures have visited this sacred pilgrimage site?

Let us answer these interesting questions from the history of France together, and of course you will not see such landscapes often, but very rarely!

For logistics, contact us directly.