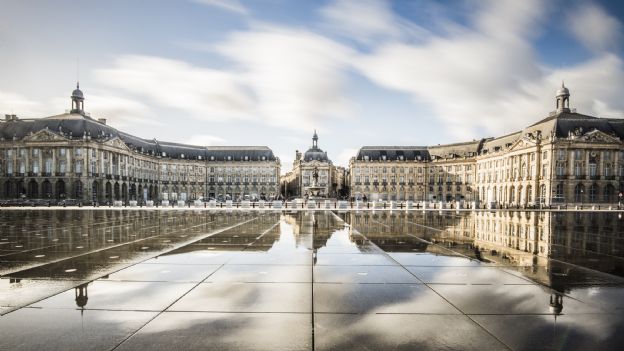 In 2007, Bordeaux became a UNESCO World Heritage Site.
Bordeaux has 350 historical monuments and the territory declared by UNESCO covers 1,810 hectares!
Our tour will explain reasons of Bordeaux world's fame.
During our visit, you will revive the two thousands of history of the city: to see the 1st settlement of the Iron Age in the center of today's Bordeaux, to follow traces of Gallo-Roman Bordeaux, when the city was called Burdigala, to hear echoes of the Roland song, to visit 3 basilicas in Bordeaux and to learn about the relics of the Saints on the pilgrimage route to Santiago de Compostela, started in the 9th century and alive upto present days. You will learn about Medieval Bordeaux which became the center of the Duchy of Aquitaine, and in the 12th century part of the English Kingdom. The King of England Richard the Lionheart was the Duke of Aquitaine and one of the actors of "the Medieval Renaissance" in Europe.
And finally, 4 km from the 18th century Versailles-style promenade and the largest mirror in the world ...
As early as 1891, FA Brockhaus and IA Efron mentioned in the encyclopedic dictionnary : "Bordeaux is one of the most beautiful and richest cities in France. Bordeaux is considered the 3rd port city in France after Marseille and Le Havre. The Garonne river forms a lunar pool (Port de la Lune), which holds up to 1,200 ships, and surrounded by magnificent boardwalks. "

* Themed tours of Bordeaux, only possible with a qualified guide: Museum of Fine Arts, Grand Théâtre de Bordeaux, City of Wine, Museum of Modern Art, other national museums and exhibitions.